How to use the Multiposter feature to increase job ad visibility
Welcome back to your :Recruit Essentials guides! In the last guide, we learned about the many features available in shortlisting. Shortlisting not only gives you valuable insights into the talent pool, but also allows you to fine-tune your recruitment strategies for better outcomes. By now, you should have a good understanding of the benefits of the :Recruit Essentials CRM tool and its many benefits to you.
Once you've created and published a job in :Recruit Essentials, the next step is to maximize its visibility to reach a wider pool of exceptional candidates. That's where the Multiposter feature comes into play. With Multiposter, you can easily sponsor your job on Indeed directly from :Essentials, saving you time and effort in your quest for top talent.
While using Multiposter to sponsor multiple jobs on Indeed, please note that your Indeed credits will be deducted, just as they would if you were sponsoring a job ad on Indeed without :Essentials. However, the advantage is that you can manage your recruitment campaign and job ads all within one comprehensive software.
In the Multiposter section, you can track the status of your Indeed ad, including its approval and activation date, as well as the expiration date. You have the flexibility to edit the job details, view specific information, or clone the ad whenever necessary.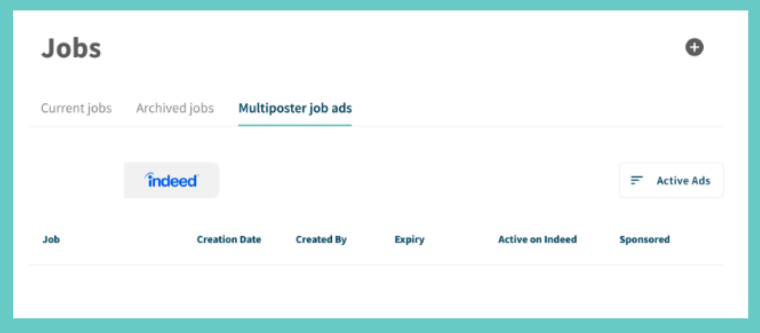 It's important to remember that Unpublishing your job in :Essentials does not automatically remove the associated ad from Indeed. To prevent further applications, you'll need to manually expire the ad by accessing your Multiposter ad and clicking on 'Expire Ad'. This will remove the ad from Indeed.
Here's a great tip: You can also link :Recruit Essentials to your LinkedIn account, making it more convenient to post jobs on the platform. If you're interested in exploring this option, please reach out to your Account Executive to assist you with the implementation.
With :Recruit Essentials, you now have a powerful tool at your disposal to streamline your recruitment process. From creating compelling job ads to shortlisting top candidates, and even maximizing job visibility with Multiposter, :Recruit Essentials empowers you to attract and hire exceptional talent. And remember, this is just the beginning. Explore the full suite of :Recruit software for even more advanced features and comprehensive talent acquisition solutions. Take your recruitment efforts to the next level with :Recruit.
If you're ready to unlock the full potential of :Recruit and access advanced features, reach out to your Account Executive today to upgrade and elevate your talent acquisition game. Your future success starts with :Recruit Essentials and continues with the comprehensive suite of :Recruit software.
Learn more about our other software modules by clicking on a link below: