Easy-to-use & affordable Recruitment Software for small to medium-sized organizations
What will
:Recruit Essentials

achieve?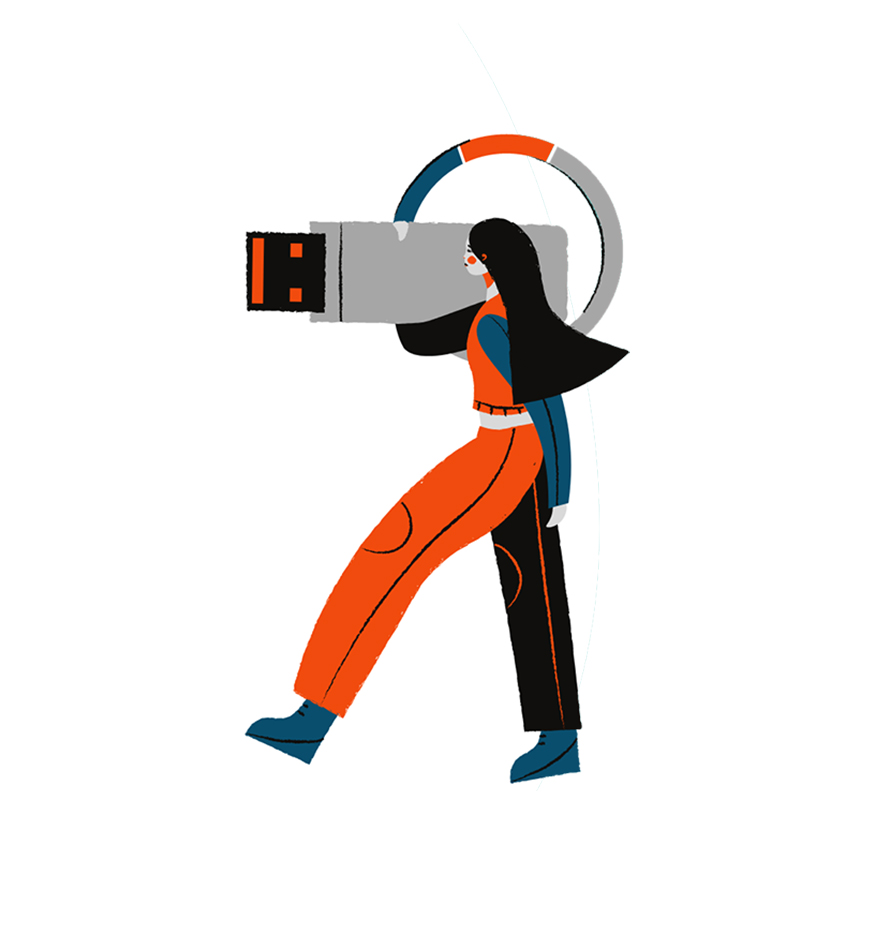 Our software users have access to an integration with SEEK that users can access from within the :Recruit Essentials software, allowing candidates to answer application questions directly from the SEEK job page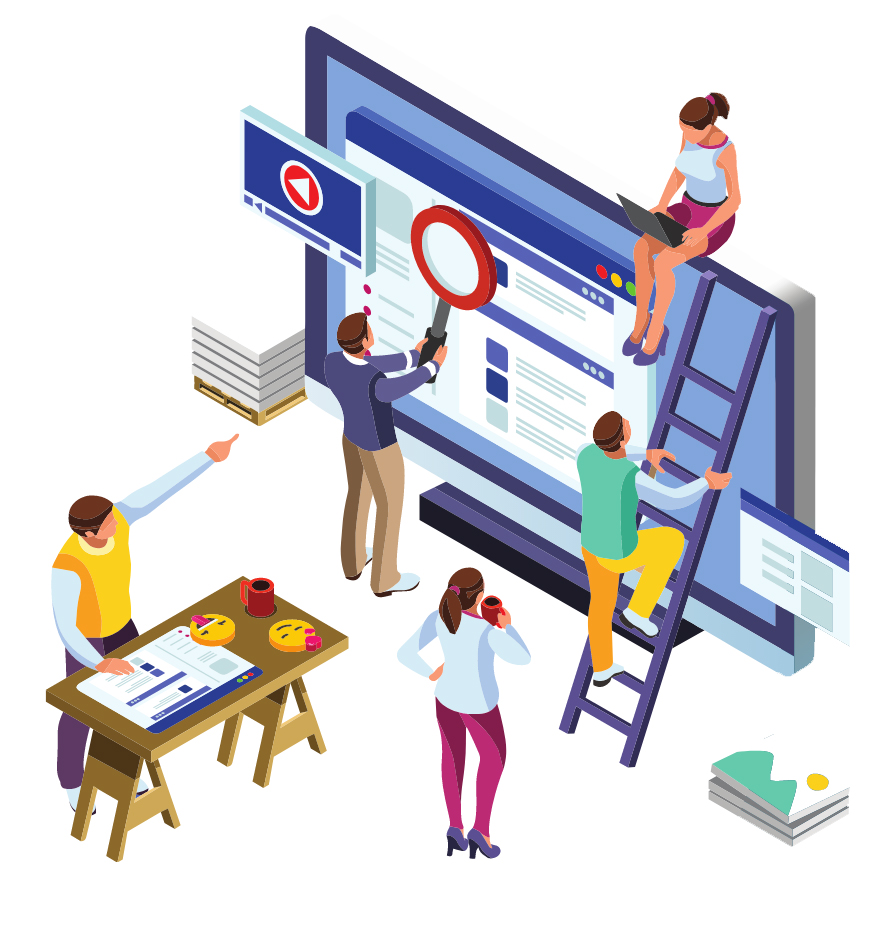 Our Panel Feature gives software users full flexibility in determining which users have access to which jobs and candidates, so you can ensure Hiring Managers only see the information relevant to them.
How much does
:Recruit Essentials

cost?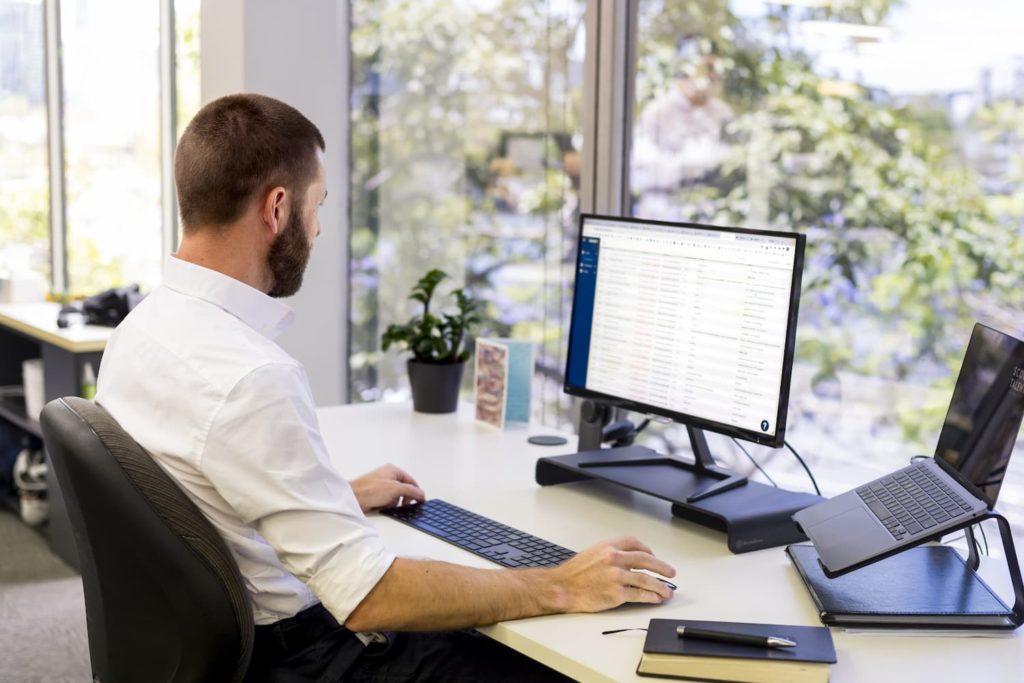 Investing resources in recruitment software can be out of reach for many SMBs, but with :Recruit Essentials, you can have a fully implemented system and achieve incredible ROI with a low investment of $1800 per year.
That's only $150 per month!
Additionally, businesses will receive a complimentary branded expression of interest form – valued at $1495. But hurry, this offer is only available for a limited time.
Recruitment software to attract and secure top talent
:Recruit Essentials

is backed by Specialist support
Specialist support when you need it
Using this DIY software has never been easier, our recruitment specialists are ready to help when you need an extra set of hands with:
Advertising
Reviewing applications
Checks and tests
Access to a library of resources
To help you use the system and train your team, you'll gain access to a full library of system training resources
Free on-demand training library
Gain access to our on-demand training library and recruitment webinars jam-packed with useful information to help you achieve your recruitment goals sooner.
How does
:Recruit Essentials

work?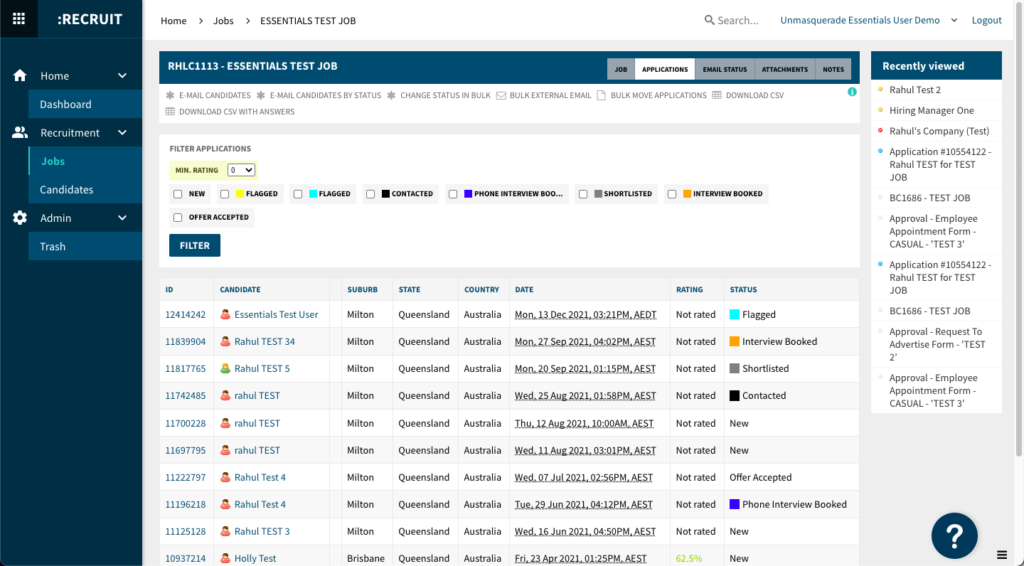 Through :Essentials, you can easily create job advertisements. You'll be able to post your job advertisements to your website and job boards, as well as view and screen all applicants.
If you have any current talent acquisition campaigns being managed by Scout Talent, you'll be able to view them within :Essentials. You will also be able to create and edit additional campaigns.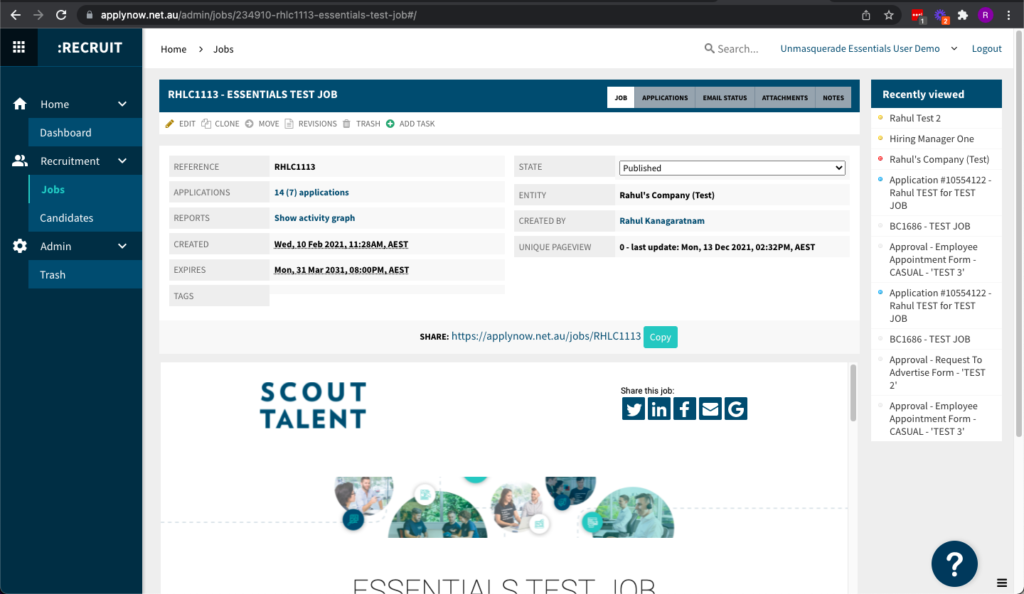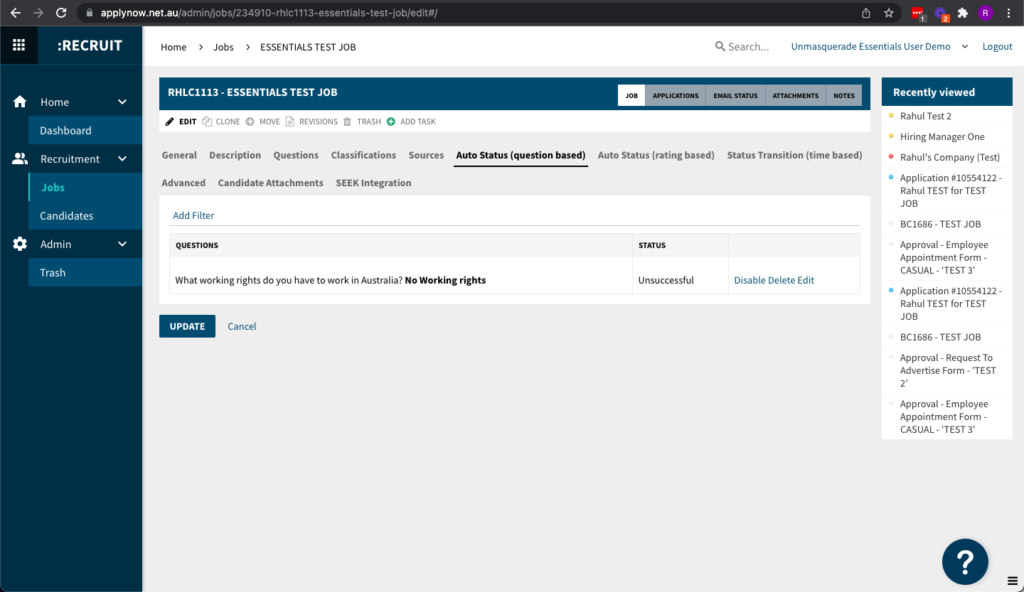 :Essentials allows you to view each application and interact with it at every stage of the talent acquisition process. Save time with automations that streamline the shortlisting process, and communicate with applicants via branded emails.
You can also use :Essentials to manually rate applications, make notes, and review responses to determine your top candidates. Every action is tracked, so you can set tasks for your team members and you'll be able to view the progress of each candidate at every stage of your talent acquisition process.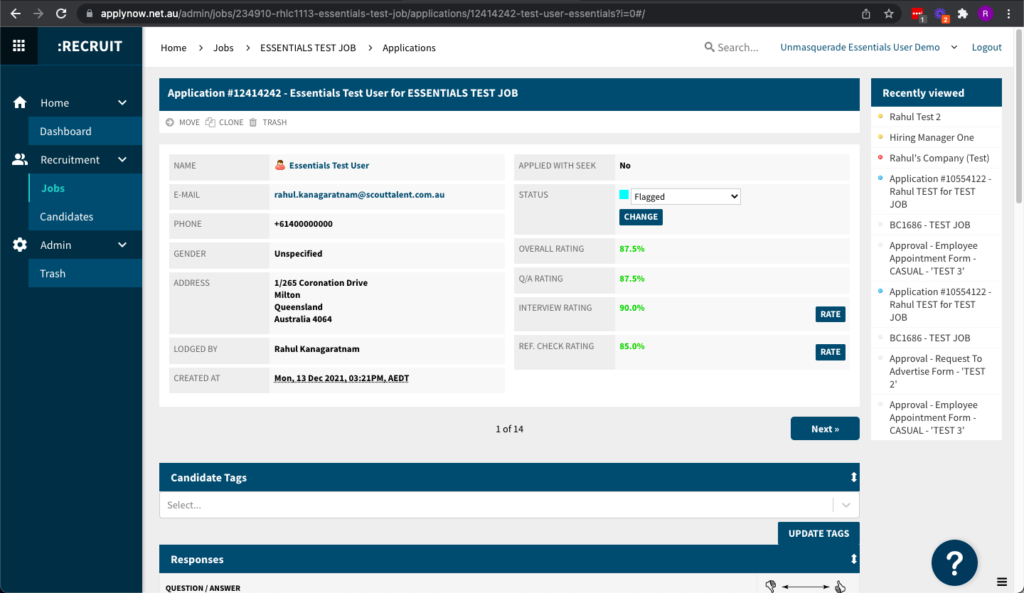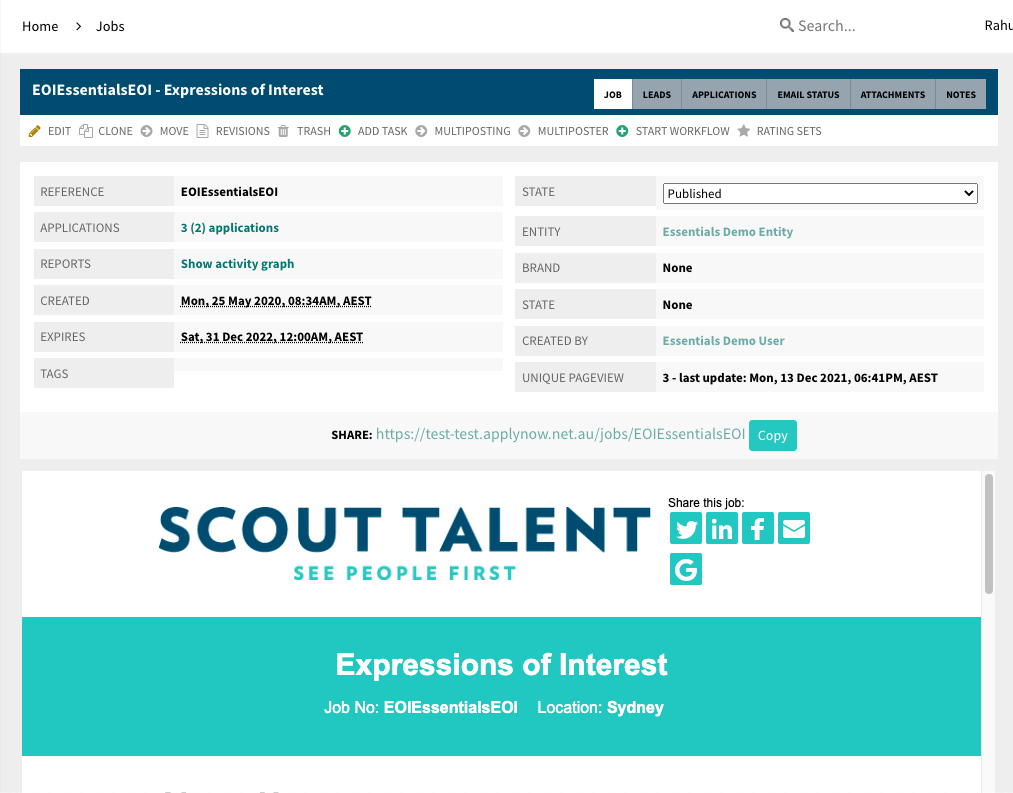 Future proof your business by building your talent pools — through :Essentials, you can keep "Expressions of Interest" forms open at all times.
A lack of time, money or staff can have you cutting corners. With :Essentials, you maximize your recruitment capabilities and streamline the process.
If your current talent acquisition strategy isn't reaching enough candidates, let alone the right fit, :Essentials is the perfect solution to expand your audience and build your talent pool.
Working on a tight budget? Gain access to the key capabilities of Recruit for less.
Not sure if
:Recruit Essentials

is right for your organization?
It is straightforward to set up and use. The support team is quick to respond to any inquiries and offers help through multiple people/functions. Compared to other ATS I've used, it is the easiest system to use, and all the hiring managers have said so.
I have been using Recruit for many years and find it very efficient and easy to use. The customer service and support team are very responsive and helpful if there are any issues and it is great to have everything in one place.
User in Staffing and Recruiting
The layout and the dashboard are straightforward to use. The way you can monitor the progression of the recruitment and the process.
User in Facilities Services
Ready to grow?
Lets get started!