Customised Recruitment Campaign
Target and convert top talent
Target your ideal candidate with a recruitment marketing campaign
Attracting and recruiting great candidates can be challenging and time consuming. That's where Recruitment Marketing Specialists can target the best talent for your role and organisation through strategic advertising campaigns, succinct and targeted copy, and ongoing campaign optimisation.
A flat-fee recruitment model ensures you know exactly what you're paying for upfront with no hidden costs or placement fees.
Unlike an experience with traditional recruitment agencies, you retain full control over the recruitment process. After your vacancy is filled, you'll also retain your talent pool to engage candidates for future opportunities.
Just want a candidate? Opt for our full end-to-end recruitment service (includes shortlisting, video interviews, tests, checks, organising face-to-face interviews and more).
Step 1
Select your talent engagement strategy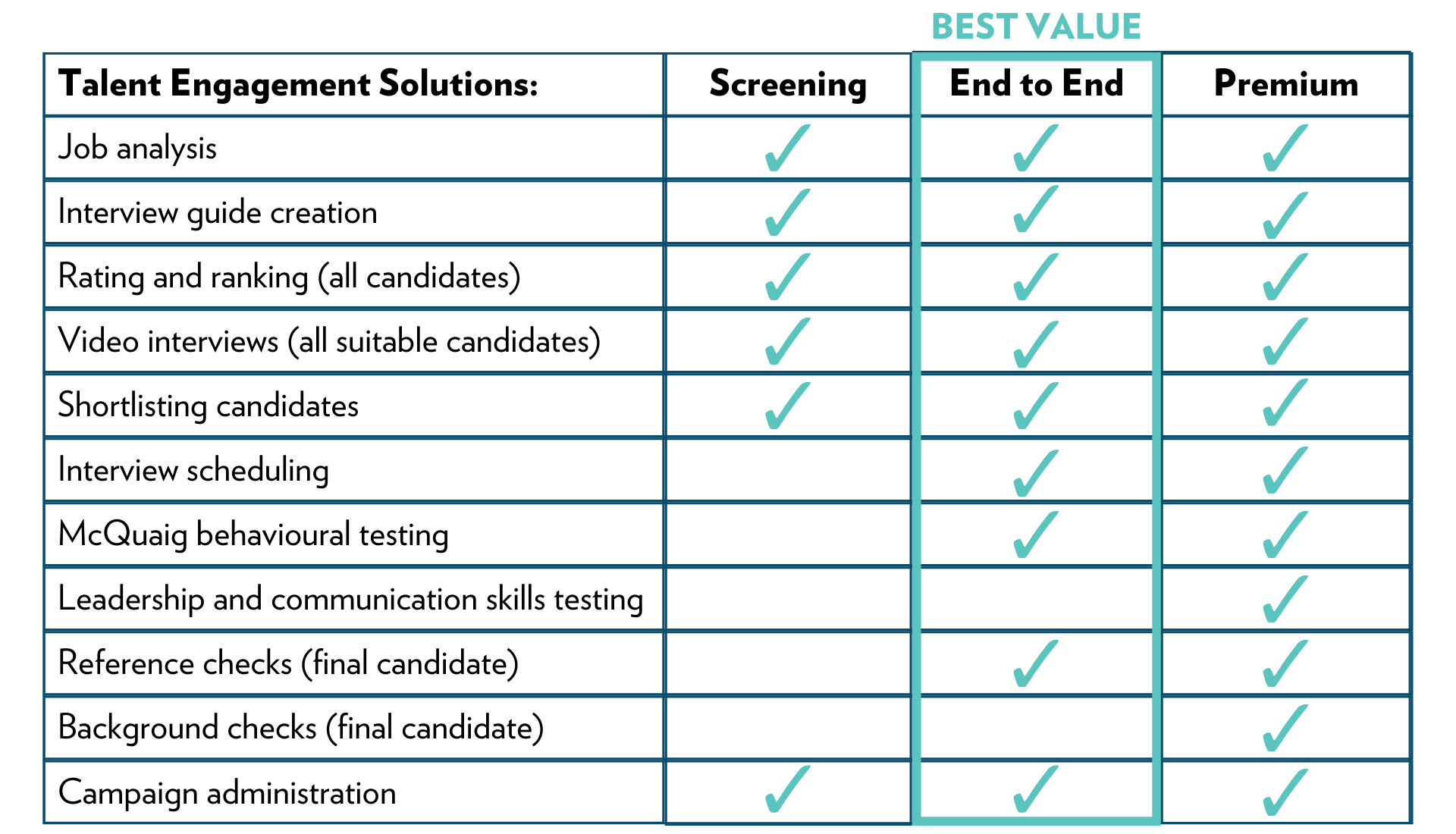 Step 2
We'll get started!
Your Recruitment Marketing Specialist will write up a job advertisement optimised to your ideal candidate and go live with these across the appropriate channels and in line with your attraction strategy pack. From there we will be in touch with you throughout the campaign providing updates and will continuously optimise the campaign.
If you choose talent engagement support, your Talent Engagement Specialist will screen through all applications and video interview the best candidates, providing you with a neat shortlist of your top candidates.