Recruitment Service Credit Options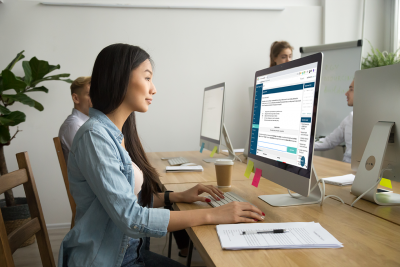 Discover what Service enabled Software can do for you
Scout Talent knows that used in isolation, even the best software won't achieve your goals. Recruitment is about people and to do it effectively, you need a great strategy and impeccable execution.
In order for you to be able to achieve this, Scout is offering you an $1800 recruitment credit whenever you sign up for our :Recruit or :Essentials Software Modules. This credit is valid for use towards your first recruitment campaign or within the first 3 months after sign-up.
We are aware that Service enabled Software (SeS) is a new concept to many HR professionals and business owners so we are now giving you the chance to experience the services side with no risk.
Whether you need help attracting candidates, shortlisting candidates or improving your candidate experience, Scout Talent's Service enabled Software has you covered.
Use your $1800 credit towards any one of the following 4 options:
What other organizations are saying
Brock Roadhouse, HR Superintendent, Pretivm
"Scout Talent has been a fantastic tool to support our high volume recruitment for our project. The team has provided us with an extended team to streamline our recruitment efforts and ensure our overall success. We greatly appreciate the relationship we have and look forward to their continued support in the years to come."
Fernando De Melo, CEO, Pacific Safety
"Recruiting for a small business is costly and time-consuming. I was reluctant at first to use the service because of a poor experience I had with other recruiters. The team at Scout Talent has been great. In the last 12 months, they helped us gain clarity on our hiring practices, re-design our hiring process, streamline the process and helped us keep up with our growth."
Adrianna Bakker, HR Business Partner, Smart Simple Software
"We had some of the best candidates come through our campaign with Scout Talent. The level of quality you get with them is truly invaluable. Our candidates were continuously looked after, and when it came to choosing which candidates to bring in to meet, it was so easy to narrow down the best by viewing their video interviews. I highly recommend Scout Talent."
Ready to get started?
Fill out the form to the right and we will get you set up for a free no-obligation demonstration.